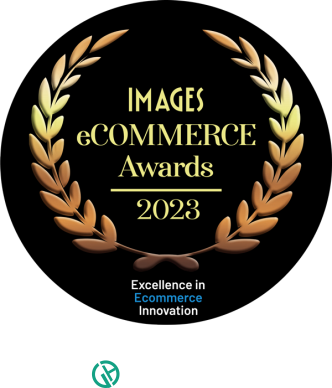 Start text Animated text-1Animated text-2Animated text-3 End text
Recognising Excellence in eCommerce Innovation
You can nominate your business in multiple categories,
as long as it meets the eligibility criteria and aligns with the definition of each respective award category.
Deadline to submit all nominations - 22nd November, 2023
LIVE Presentation Based Categories
For the following categories, nominees are required to present LIVE Success Stories to the On-Ground Jury at Hotel Conrad, Bengaluru on December 12, 2023. Finalists will need to showcase their concepts, execution strategies, implementation phases, and outcomes/results in a concise 3-minute video 2 minutes interaction with JURY and Audience.
PRESENTING
THE OSCARS OF RETAIL
MENA'S MOST COVETED AWARDS FOR EXCELLENCE IN RETAIL INNOVATION AND PIONEERING INITIATIVES
Deadline to submit all nominations - 21st September 2023.
Nominations Are Now Closed
Nomination Process, Terms & Conditions
IMAGES eCommerce Awards nomination categories and entry details are announced through the Internet Commerce Sumit website, Magazine ads, a personalized electronic campaign and tele-calling to prospective nominees in all proposed categories.
Nomination forms need to be filled online on awards website latest by 22nd November, 2023.
There is no nomination/ processing fee to be paid.
Applicants shall carefully select the eligible category, sub- category and give an appropriate title to their entry.
Required information to be provided for all quantitative and qualitative parameters in prescribed word limits.
All numerical figures being shared should be converted in the format as been asked for.
PowerPoint presentation (upto 10 slides), links for AVs and additional supporting annexure to be uploaded only on the online entry form.
Applicants shall confirm by submission of their entry/ies by sending email on pritigupta@irisretail.com and personally calling Priti Gupta | M: 8826415472
Nomination forms are checked by the Internet Ecommerce Awards audit team for eligibility, completeness and data correctness. Nominees may be asked to rectify mistakes, if found any, and also provide supporting documents – wherever required.
Images Awards Secretariat approaches the top performers PAN India to file nominations.
Names that are not featuring in the Industry poll may also file nominations in eligible categories.
The preliminary jury will screen nominations received and shortlist presentations of finalists for the *The Grand Awards Jury.
Final adjudication will be based on an online judging process and real time presentations, as deemed feasible by the Images Awards Secretariat and the jurors.
Members of the Final Jury give their Verdict by evaluating scores from the nation-wide Industry Poll and the information provided in the entry forms by nominees / presentations made by finalists and Q&A wherever applicable.
Final jury will use their discretion to include nominees in the final selection that do not feature in Industry Poll but make a strong case for well deserved recognition.
Special categories of excellence may be added based on the Final Jury's discretion.
*The Grand Awards Jury comprises of distinguished personalities from fields such as research & consulting, academics, advertising & media and industry observers with thorough insights into the business.
Images Awards Scrutiny Team / Prelim Jury / The Grand Jury have the rights to:
o move entries (that do not find fit in the filled categories) to the most appropriate categories.
o disqualify entries that do not abide by the respective eligibility criteria, missing information in the entry form.
o drop categories that do not have the required number of qualified entries.
The final awardees will be announced at the glittering Internet Ecommerce Awards on 6th December, 2023 Conrad Bengaluru. The shortlisted nominees will be informed in advance to attend the evening.