Abhay Rangan is the founder of One Good, one of India's leading plant-based food companies. Abhay made Forbes 30 under 30 Asia in 2019 and Forbes 30 under 30 India in 2020. Prior to One Good, Abhay founded SARV, a non-profit that did animal rights awareness campaigns.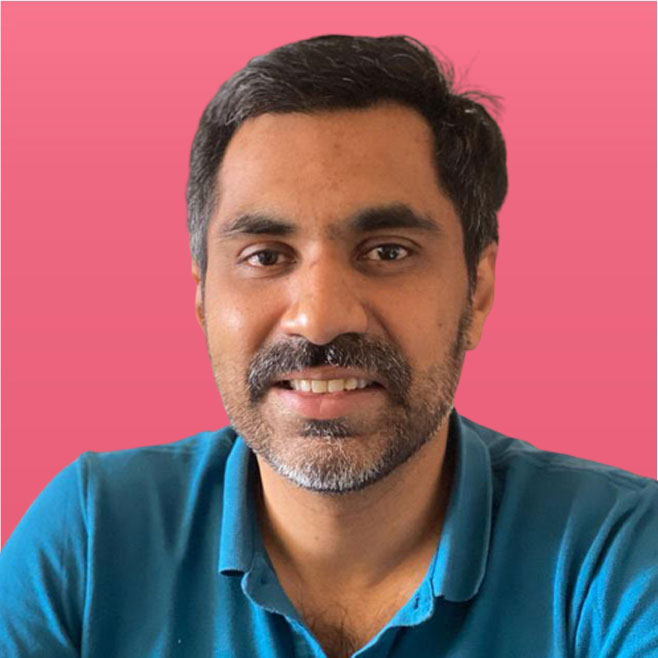 As a qualified MBA in Marketing and Operations from XLRI, Jamshedpur, Abhinav began his professional career at Wipro Consumer Care as a Management Trainee, quickly progressing to an ASM role, where he was awarded the best branch award and quickly promoted to handle UP & Nepal, one of the largest territories for the company.
His next stint was at Philips Consumer Lifestyle, where he built the Trade Marketing function ground up, gaining early knowledge of Modern Retail in India.
He then moved to a product and business management role at Stanley Black & Decker Inc, where he was instrumental in launching the DIY & Home cleaning category in India, successfully growing the business 80X during his 5 year stint and receiving recognition in the Asian region.
Abhinav's coffee journey started when he joined Indulge Beverages, a coffee capsule start-up, as head of Product & Operations. He was instrumental in setting up service, supply chain functions, while also launching the coffee equipment under the brand name "Bonhomia".
In late 2017, Abhinav joined Kaapi Machines, India's premier Coffee Equipment company, as its CEO, with an objective to equip hotels, cafes and corporates with the best-in-class coffee brewing technology in India.
Over the last few years, there has been a growing interest in the home brewing segment and evolving coffee culture in India. With Something's Brewing, Abhinav and his team launched the first of its kind e-commerce platform in the country dedicated wholly & solely to coffee. The vision of Somethings Brewing is to educate customers about coffee and provide access to the best coffee, brewing equipment as well as create a vibrant home coffee brewing community where ideas and recipes can be discussed, and knowledge shared.
For Abhinav, 'Dreaming Big' means create the biggest platform for All Things Coffee in India. A digital and physical space where coffee lovers find all that they are looking for and new consumers discover their love for coffee and home brewing!
Abhinav stays with his wife and daughter in Bangalore, the home of coffee in India. In his very hard-earned free time, he enjoys reading, listening to podcasts, eating out and traveling.
LinkedIn – https://www.linkedin.com/in/abhinavmathurxl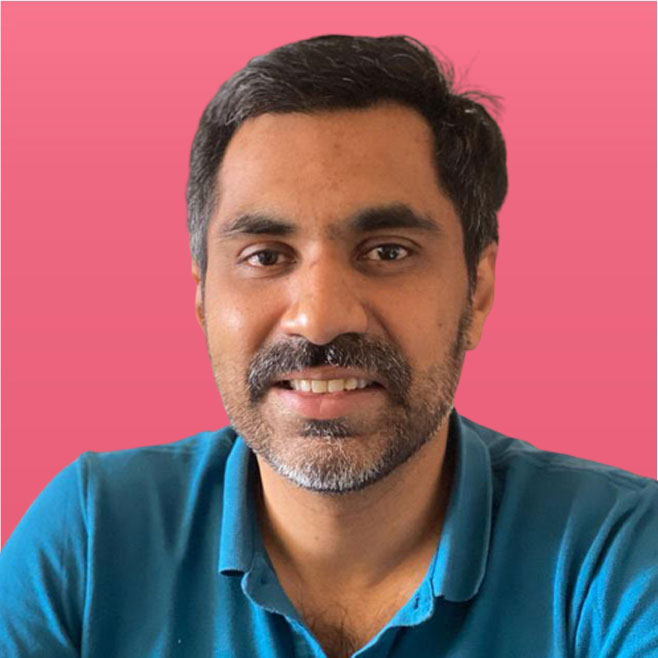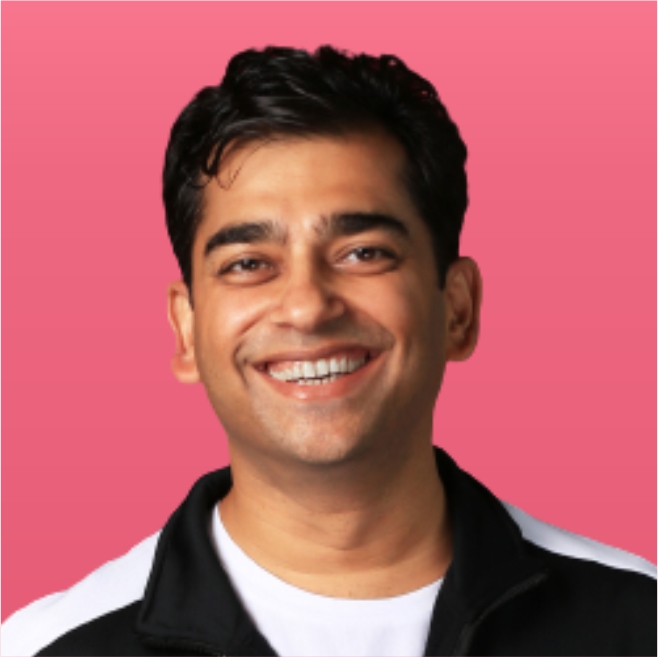 Abhishek Ganguly is a passionate consumer-focussed business leader with an ambitious bent for strategy, action, speed, and team-building. As a key member of the global leadership team at PUMA, Abhishek has been instrumental in establishing PUMA as the No.1 Sports Brand in India and has a proven track record of driving the successful business in the Sports & Lifestyle ecosystem of 19 growth markets such as India, Singapore, Indonesia, Malaysia, Thailand, Vietnam and Philippines.
As a member of the founding team of PUMA in India in 2006, he built the Sales, Marketing, Retail, Product, Sourcing, and Operations functions of the company. Realizing that there was a significant technology led opportunity in the sports and lifestyle retail in the region, he led digital transformation breakthroughs ahead of the times enabling the brand to cement its market leadership position in India. Keeping the brand relevant, relatable and connected has been key to the success of the PUMA brand.
An active Angel Investor, Abhishek funds and mentors promising start-ups. He is part of the Indian Angel Network and an LP in Stellaris Venture Partners. An alumnus of the Indian Institute of Management (IIM) Lucknow, Abhishek was recognized by The Economic Times on it's 40 under Forty list of India Inc.'s top business leaders in 2018.
In his leisure time, Abhishek loves following and playing Sports. He believes in holistic approach to fitness and wellness.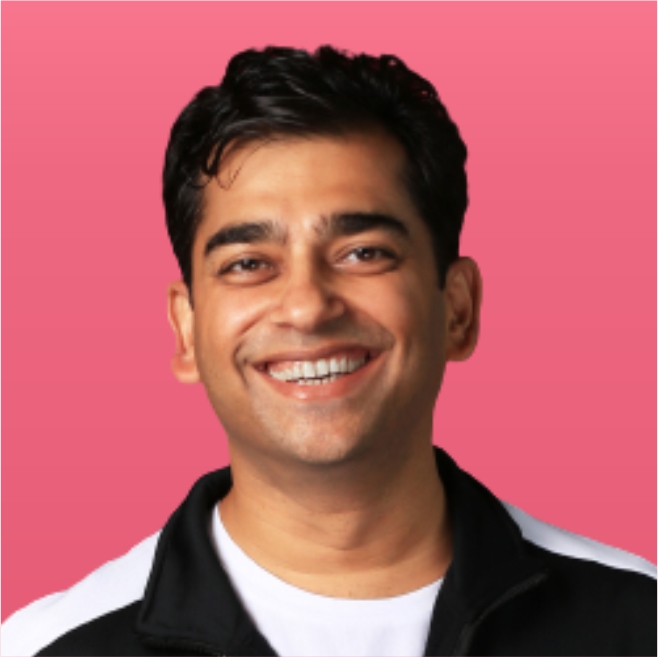 Passionate and enthusiastic fashion retailer with over 20 years experience in retail growth in India across department stores, exclusive brand stores, online format and trade channels.
Specialties: Product Strategies, Planning, Buying, Merchandise, Pricing and Promotion, Data Analytics, Retail Store & Supply Chain Management. Process re-engineering and consulting
Aishwarya Subramanian is an experienced high-impact story teller and brand marketer. She is a thought partner, with experience working with stakeholders across the world and developing global corporate brand reputation programs & strategy. She is the co-founder of Listocity – an online classifieds marketplace with over 60 categories.
In her previous role with The Hershey Company, she served as the Lead for Consumer Insights where she was responsible for driving insights, analyzing complex consumer behavior data and identifying patterns & market trends. Her role spanned global innovation, go-to-market activities, product and concept development, retail store operations, brand strategy —impacting every aspect of Hershey brands for its various stakeholders.
Prior to this, Subramanian was heading Corporate Social Responsibility for Hershey's international operations. She led the global sustainability efforts in West Africa, Latin America and Asia by creating and implementing programs in each region which include some award winning programs like CocoaLink.
Subramanian has experience in User Research and has worked with Bank of New York Mellon in improving their digital products' usability especially in the trading department.
Subramanian has a master's degree in business administration from Delaware State University and a bachelor's degree in information technology from Anna University.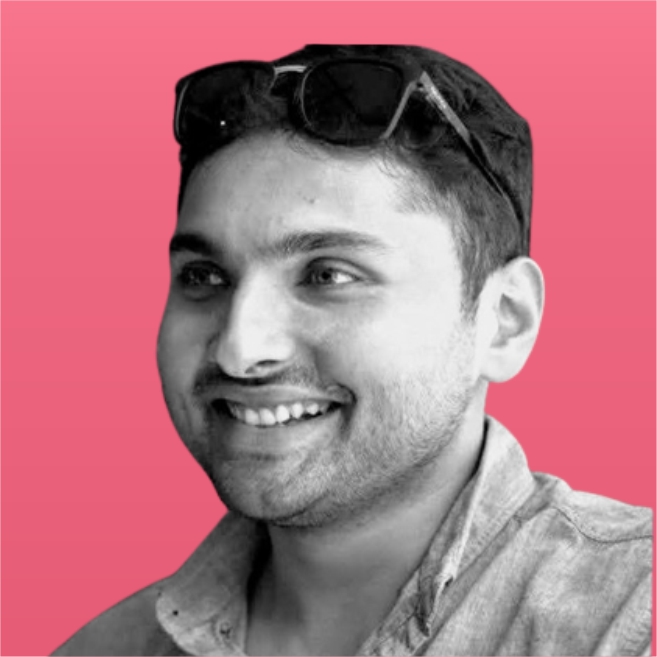 Akash Valia is the Managing Director of Docon (Pharmeasy), India's leading Tech-first Healthcare company. In his role, Akash Valia is responsible for managing all operations across Docon SaaS platform and PharmeasyOne services. Akash is also part of the top management of the parent company API Holdings and drives programs across other businesses of Pharmeasy and Thyrocare as well. 
Akash is a key advisor to Secret Alchmeist, a leading D2C startup in Aromatherapy & Wellness space, guiding the startup from the initial stages to building it into a structured business valued at more than 5crs. 
Previously, Akash was the Head of Ecommerce for Wuerth India, a German MNC's India arm, which was leading supplier in the automobile aftermarket & construction space. Akash scaled the ecommerce business through a zero to 100 journey across Wuerth's own platform and other marketplaces. 
Akash did his MBA from Mannheim Business School, germany post which he worked at Addidas in the marketing procurement department. Prior to his, he was working at Larsen & Toubro in B2B marketing post his B.E Production Engineering from Mumbai University.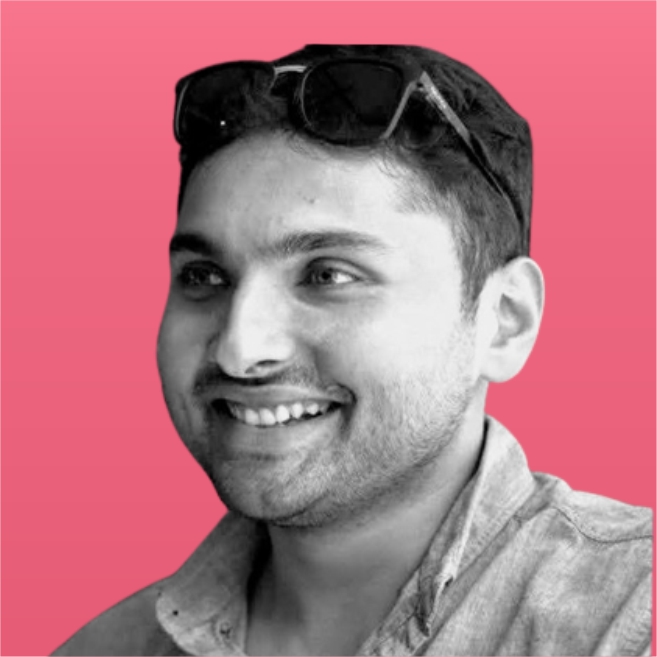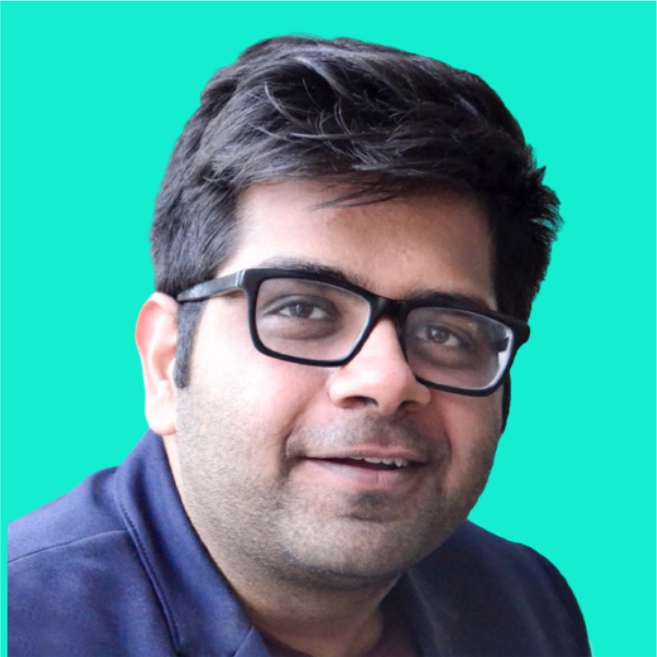 From a programmer to Milkman – selling milk to all the top places in the country within a year – Taj Hotels, Four Seasons, Meta Office, Netflix, etc
Saving the planet one OatMlk bottle at a time.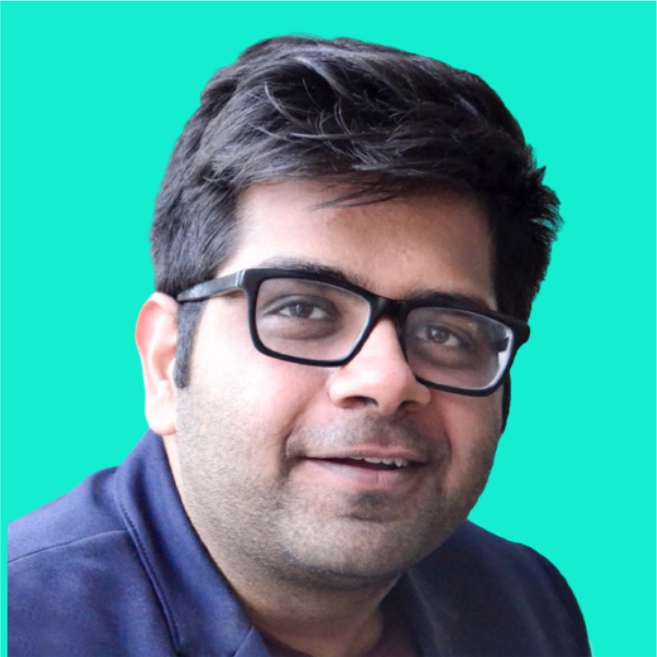 A seasoned business leader and marketing expert, Alamjit Singh Sekhon is the Commercial Director at Bel India. Bel is a 150-year-old company in the dairy and healthy snacking category with iconic brands like The Laughing Cow, Kiri, Babybel, Boursin, Nurishh, Pom'Potes and GoGo squeeZ. Alamjit was the first employee appointed in Bel India and has been responsible for setting up the company and leading the business in the region. He is also on the Board of Directors for Bel India.
Alamjit has close to 2 decades of experience with prominent global F&B conglomerates. He successfully held several leadership roles at Nestle, the world's largest food company. He handled the Maggi Noodles portfolio across India and the South Asia Region. He worked on some of Nestle's most iconic, award-winning campaigns such as the 'Me and Meri Maggi', that made the brand a household name across India. He also excelled internationally at Nestle, in a global role at their headquarters in Switzerland, working on the upcoming food trends and innovation.
Alamjit also worked with another Fortune 500 company Kellogg's, where he helmed the launch of Pringles in India and led several successful marketing campaigns for the company.
In his current role as Commercial Director with Bel India, he is building the business like an entrepreneur. He successfully led the Indian launch of The Laughing Cow, a 100-year-old iconic brand. The brand is getting loved and well recognized by consumers in a short span of time. The brand has enjoyed tremendous recognition, winning 10 different awards in 2022, including the prestigious French Group of The Year award from the French Ministry of Commerce.
An adventure sports enthusiast, Alamjit has had the privilege of hoisting the Indian Tricolor in the Arctic region with the National Geographic Channel, by winning an adventure reality series – Mission Arctic. He also co-founded Cheshtha, an NGO that works to uplift the underprivileged.
Alamjit has a bachelor's degree in Civil Engineering from Thapar institute, Patiala and an MBA from IIM Lucknow. He teaches marketing courses at business schools and serves as the Chairman of the Consumer Goods Committee of the Indo French Chamber of Commerce.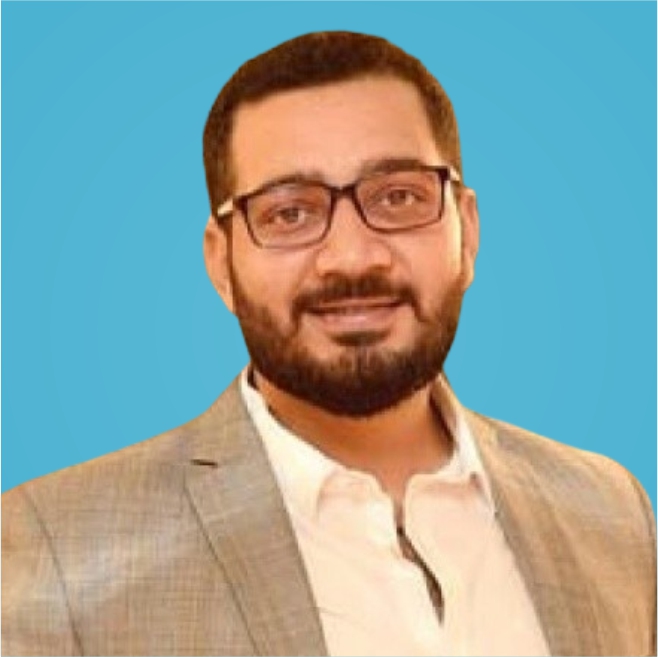 In a career driven by passion across Piramal's, Google, Future Group & Tata's, Alok has driven growth strategies to help purpose driven brands bring big ideas to life. He believes in marrying the practice of digital strategy with marketing creative & has acquired an in-depth understanding of the Indian, global & the "glocal" consumer.
He inspires, motivates & educates businesses on how to leverage brand narrative, digital & martech to stand out from the noise & reach the millennial gen Z consumer.
At Piramal's, he was heading the digital, integrated media marketing & PR function for the consumer products division.
At Google, Alok led the CPG & FBR business for North America with a business book of $120Mn. He collaborated with global business leaders to develop unique digital marketing programs & utilised global media, research and creative best practices to effectively adapt them for partnering businesses. He was responsible for campaign management, creative excellence, media strategies across search, display, YouTube, partnerships network & driving digital effectiveness measurement.
In his role at Future Group, he lead the digital efforts at a group level across formats, categories & brands. From fashion to food, brand innovations to corporate personality, he focussed on creation of "Phygital" business models & demand generation by synergising online and offline ecosystems (O2O) He led contribution of INR 450Cr & under his leadership the revenue contribution through digital grew to 17%.
As part of TATA's vision to be the largest home provider in India, the 1st step was to use the fastest growing digital ecosystem to sell homes online. Bringing about a revolution in the industry, he led the digital efforts to build the ecosystem to sell homes online & was a part of the core team that created first of its kind "Online selling of homes" through Google, Facebook & Snapdeal. By selling 1000+ homes online & sales volume up by almost 100%, this was a paradigm shift in the real estate industry.
Specialties:
Brand & advertising strategy, digital marketing, storytelling, demand generation & performance, communications & PR, media & reputation, SEO, SEM, PPC, content marketing, UI, UX mobile marketing, social media.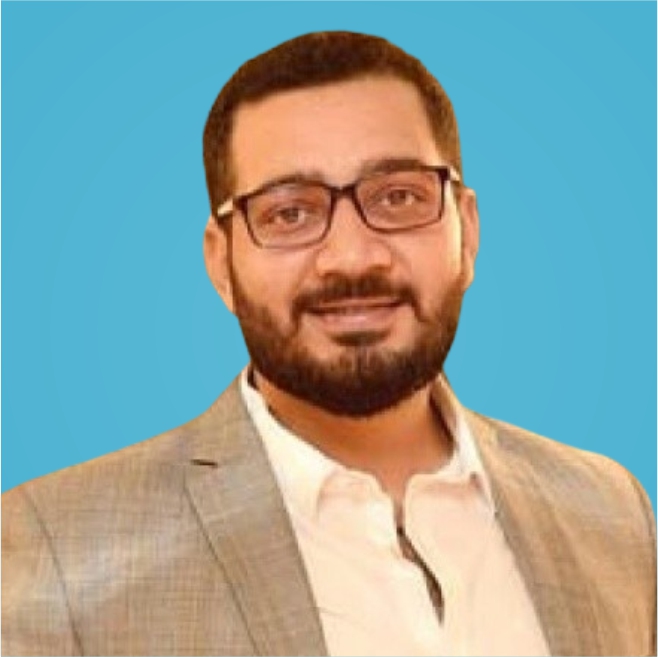 Alok currently working as Head Corporate Strategy with additional responsibilities of Head Sustainability at Ashok Leyland is a Senior Strategy Leader with over 25 years of experience in consulting and industry across growth strategy, commercial diligence, corporate strategy, mergers & acquisitions, market entry strategy, innovation & performance improvement advisory. He has had extensive international consulting experience being based out of US, India, Europe, and APAC. He has worked with Global Corporate Boards, Promoters, CEO's, PE players as part of his Strategic Advisory efforts.
Alok focuses on cross-industry solutions, leverages cutting edge thinking on Right to Win, Hypotheses Driven Approach and Design Thinking. Alok works actively with Industry forums like SIAM, CII, IDG, Assocham, FICCI, ET, ACMA, IACC and other trade forums/ academia interfaces. Alok works closely with CII National Competitiveness Council and is also part of CII Future Business Council.
Prior to Ashok Leyland, Alok has had leadership stints as Partner Strategy & Operations at PwC Strategy& as well as Grant Thornton. Some of Alok's recent publications which captures his perspective on Innovation and disruption across Industry segments:
▪ Indian Auto Industry 2.0: Innovation, NPD and Globalization imperatives
▪ NextGen Automotive Technologies: Imperative India
▪ Innovation driven growth in India- Assocham Study
▪ Indo-US Trade: $500 Bn Roadmap- IACC Study
Alok is a Mechanical Engineer from IIT Delhi and an MBA from IIM Bangalore
Aman Tekriwal is the co-founder of Supertails.com, a full-stack tech-enabled pet-care startup. He brings to life the D2C Paw-erhouse with a full understanding of the pet business in India, helping Supertails.com solve the problems of pet parents in India. He has been instrumental in introducing Supertails.com to people through his "Midas Touch," connecting pet owners together and aiding them in their pet parenting journey.
Aman is a chartered accountant and worked in the field for over 14 years with companies like Cognizant and Billion Smiles. He has
worked in various organisations in industries such as cement, steel, sugar, power, KPO, and food & beverage, giving him a broad understanding of business operations. Later, his interest in statistics led him to Licious, where he started as the Vice President before rising to the position of CFO within his first four years at the company. Helping diff erent brands to scale at diff erent intervals, Aman always wanted to create something of his own and started focusing on his entrepreneurial journey.
In 2017, he began working on contributing to the pet care sector with his colleagues, now co-founders Varun and Vineet. Being a pet parent himself, Aman and his co-founders saw an opportunity to create an ecosystem for pet parents in India and started Supertails.com in 2021. At Supertai ls.com, Aman takes care of the service, finance, and HR parts of the business and is working towards building a platform that connects pet products, services, and communities.
Contact Information : 963277233
Email id : amanlovespets@supertails.com
More than 20 years of Innovative leadership & professional experience. Have a track record of success in different domains. Helped companies to multifold its turnover. Started up profitable e-commerce portals in India and established one of the most sought-after online stores delivering the rich Indian craftsmanship to 100+ countries around the world. Co-Founded an IT company in 2005 and with a clear vision, tremendous work ethic and strategic direction, achieved million-dollar mark within its first few years. Worked with International and cross-cultural environments and handled various key roles in the past.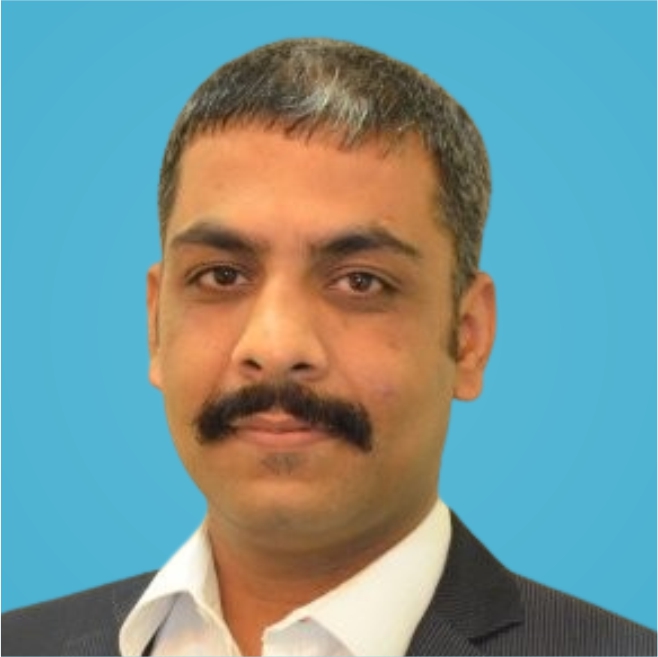 Amit is a digital leader, brand builder, and marketer with more than 15 years of experience across e-commerce & D2C. Amit brings to the table a mix of commercial acumen, analytical rigor, creativity and an optimization approach to ignite brands and their digital footprint. Amit is passionate about building dynamic teams that push through, bounce back, take complete ownership, and display curiosity with a great sense of humor to Go Big, Perform & Make a difference.
In his current role, he leads the Digital Sales & Marketing business at Fossil Group for the Asia Pacific region, which covers P&L ownership, growth, retention, consumer insights, operations, guest experience, brand marketing, and expansions.
Prior to this, he worked with globally recognized organizations such as Times Internet, Page Industries & Manyavar – in eCommerce Sales & Marketing, Strategy, Operations, Guest Experience, Last Mile Delivery & Project Management domains. Amit enjoys traveling, coaching, mentor & guide the e-commerce and digital professionals outside work.
Anila Rao is the Vice President (VP), APAC at Haptik, one of the world's largest conversational AI companies and a subsidiary of Reliance Jio Platforms. She runs the Asia Pacific Business comprising key markets such as Southeast Asia, India, and Australia across sales, marketing, business development, and partnerships.
A Bachelor of Technology (B.Tech) graduate, Anila was the youngest member of the leadership team at Mu Sigma, one of the world's leading Data Science and Analytics companies. At Haptik, Anila is instrumental in transforming the organization into a global leader in the conversational AI economy.
Anila enjoys traveling and being a digital nomad. Partying with friends is her way of relaxation. She loves animals and contributes to animal welfare.
Started career with Fortune -10 in GE and WABCO. Did business financial consulting for EY. Full scholarship by NASA Goddard centre for academic studies (PG)
Over 18 years of experience and 14 years of CXO experience across Technology and Retail.
Anju is the  President & Co-Founder of IvyCamp, (A global alumni-based engagement initiative of IvyCap Ventures) an IIT/IIM Alumni based startup engagement platform in India that leverages the Alumni Ecosystem to help founders enhance their skills, accelerate their business, engage in corporate innovation programs, and connect with investors.
Anju focuses her efforts on working with founders to explore their potential to the fullest through mentoring, corporate engagements, accelerator programs, and more. She is strongly committed to helping build out the next generation of entrepreneurs.
Anju is an IITD and Stanford Alumnus. She has over 15 years of experience in product management and marketing in the software industry. After her Ph.D. at Stanford, she worked in several roles at Risk Management Solutions Inc., in California, the leading provider of catastrophe risk models for the global re/insurance industry. Her roles included building risk assessment models for earthquakes, leading RMS's first ASP weather derivatives product, leading the product management team for RMS's core catastrophe software product, and helping to lay the groundwork for RMS's next-generation modeling platform.
She has authored many publications in catastrophe risk management and has worked on projects with the Federal Emergency Management Agency, the Office of Emergency Services, PG&E, Insurance companies, and risk managers in the commercial sector in the USA.
Ankit Jain is a leadership expert who holds more than a decade's experience in the CPaaS industry and has spoken at several industry leading events. He is a veteran when it comes to growth strategy, business development and customer retention – and has played an instrumental role in Kaleyra's growth from a small startup to being listed on the New York Stock Exchange in just under a decade. From managing a business portfolio of INR 100 crores and more – he knows what it takes to scale businesses to new heights. Lastly, he is a sports enthusiast; and has graduated from Bishop's Cottons and holds an MBA in Marketing from IBS, Mumbai.
Ankita is Associate Director Sales at ClickPost. Her core strength is in establishing new markets across geographies or verticals. She was responsible for leading ClickPost's international foray and setting up sales for Domestic BFSI markets while helping ClickPost become a market leader in the space.
She comes with diverse experience across various verticals such as Healthcare, Semiconductors, Airlines and Logistics. With a MBA in marketing from ISB, she is currently driving the GTM for ClickPost in the US
Ankur is AVP and Head of Partnerships and Strategy at Pine Labs. His focus is on driving growth via strategic partnerships and product solutions for the online business.
Ankur brings over a decade of professional experience working with technology-first companies across the globe.
He was previously at Stripe leading Partnerships & Business Development for India. Prior to that, he has been associated with pre-eminent e-commerce consumer brands such as Swiggy, Myntra, Quikr – leading product and business roles, assimilating a rich experience across internet commerce, payments, digital growth, and product development.
Ankur is an Engineering graduate from VTU, Bangalore and holds an MBA from XLRI, Jamshedpur.
Specialties: Market Entry Strategy , Business transformation, Brand strategy, Sales & Distribution strategy, Shareholder value analysis,Mergers & acquisition, ERP Value realisation, Management dashboards & business Intelligence
Aparna Thyagarajan is the Co founder of Shobitam, a leading D2C ethnic fashion brand with a vision to democratize ethnic fashion globally. Shobitam is all about embracing your ethnicity and wearing it with pride, where the company's mission is to help people 'look good, do good and feel good' with their everyday actions!
Prior to founding Shobitam, Aparna was a technology executive at Microsoft in Seattle where she developed a good understanding of E-commerce, Search, Global Brand Building, and Social Media while working in their MSN, Bing and Dynamics divisions. Ideating, Creating and Building Shobitam as a women entrepreneur has been a wonderful learning experience in itself, for it has taught her the importance of innovation with operational excellence leveraging technology while staying grounded to one's roots and giving back to the community.
Apurva looks at all things "consumer" at Blume, focussing on brands, e-commerce and related enablers. She's been in several consulting roles, at Big 4s and run her own business as a banker for early stage startups. She is an angel investor and believes passionately in the founders she has invested in. Over the last 9 years, she has been working across tech, PE, consulting, banking and photography, latter being a side hustle.
She is an engineer (Electronics) from MIT Pune and MBA from IIM Lucknow. She loves coffee. When not working, you can find her brewing herself a cuppa, bingeing horror/thrillers or indulging in food photography .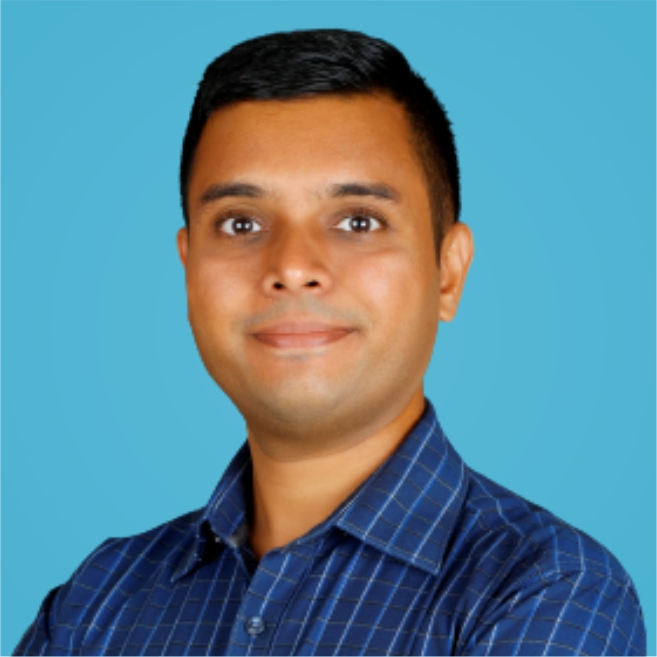 Arjun Atul Kallawar heads Solutions Engineering for India and SEA at Edgio, Inc. (Nasdaq: EGIO).
Arjun brings a decade long experience in cloud solutions consulting, web application acceleration, video delivery and application security. He has built expertise across diverse industries such as digital media, entertainment, broadcast, enterprise and e-commerce.
Arjun has a proven track record of being a strategic advisor to companies by empowering them with the right and cost effective solutions to simplify operations and enhance efficiencies.
Prior to Edgio, Arjun held leadership role at Limelight, Akamai Technologies and Arcon.
Arjun has B.Tech degree in CS from the National Institute of Technology Karnataka.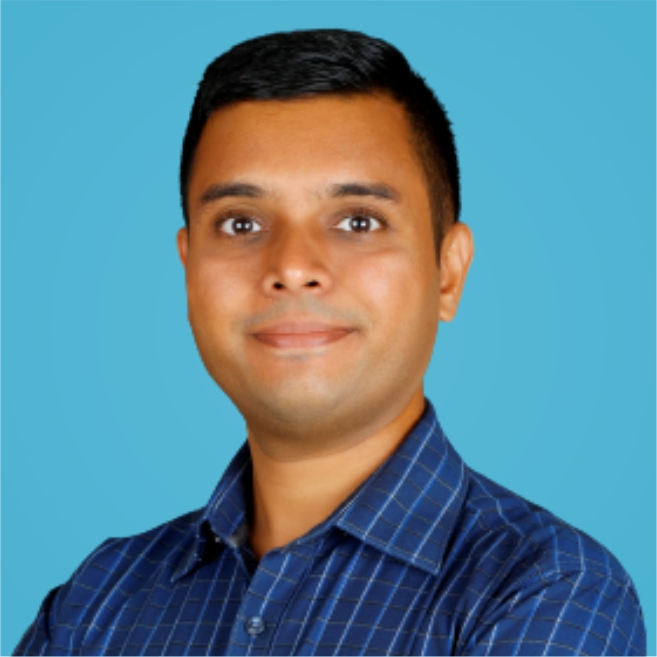 Mr. Arvind Bali is the current CEO of Telecom Sector Skill Council (TSSC). He is an accomplished business leader with 35+ years of expertise in managing various business streams with globally respected outcomes. He helps transform underperforming organizations with his powerful analytical skills, potent communication capability & strategic vision. In addition to his role as CEO at TSSC, he acts as a part of advisory boards in consulting promoters and their organisations in Telecom, IT, and Security and surveillance for performance improvement and strategic guidance.

Till June'18, he served as the DIRECTOR & CEO of Connect Broadband and earlier Videocon Telecom in its maiden journey of becoming an admired brand enriching the lives of millions & guiding the organization to ride the next wave of telecom growth in India.

Empowered with International exposure by handling business in 50+ countries for more than two decades, he has honed his abilities in identifying potential opportunities, deconstructing complex situations and demonstrating year-after-year success in achieving profit & business growth objectives within start-up, turnaround & rapid change environments. 

As a corporate executive, he possess extensive expertise across most markets in Asia, US, and Europe, handling various business verticals including New Business Development, International Sales and Operations, International Restructuring, Value Creation, Introduction of New Products and Leveraging Global Supply Chain. 

A commercial strategist and catalyst with Business Acumen, for growth and change; he successfully managed the challenging responsibilities of executing Videocon's business plans, product strategy and oversaw the brand's venture into the dynamic telecom business in India.
Currently, he is ushering in new initiatives into TSSC with an ardent focus on the future. TSSC is fast venturing into skill development in emergent technologies like 5G, IoT, ML/AI, Drone technology among others. He envisions that the frontline workforce will play an important role in our nation's digital future. 

Arvind is an MBA from FMS, Delhi University, and graduate with Hons in Mechanical Engineering from Punjab Engineering College, Chandigarh.
Ashish Sinha is the Associate Director of Blockchain at S&P Global in India. With over 17 years of rich experience in the IT industry that includes more than 6 years in Blockchain, he has delivered over 14 solutions on Blockchain across industry use cases like CBDC, Trade Finance, Capital Market, Real Estate and KYC. Ashish was the chief architect on the first ever Blockchain based CBDC project for Thailand in 2018, a project that laid the foundation for the country's long term CBDC dreams.
Ashmeer M. Sayyed is a seasoned retail professional with over 17 years of experience of managing various geographical markets in India and abroad. At DaMENSCH, Ashmeer is playing a pivotal role in boosting the next stage of the company's growth, spearheading offline sales and driving strategic partnership efforts. Prior to this role, he was associated with Page Industries for over a decade. Ashmeer has also been associated with Alok industries, Jawad Group and Tata Sky, steering their successful retail strategies.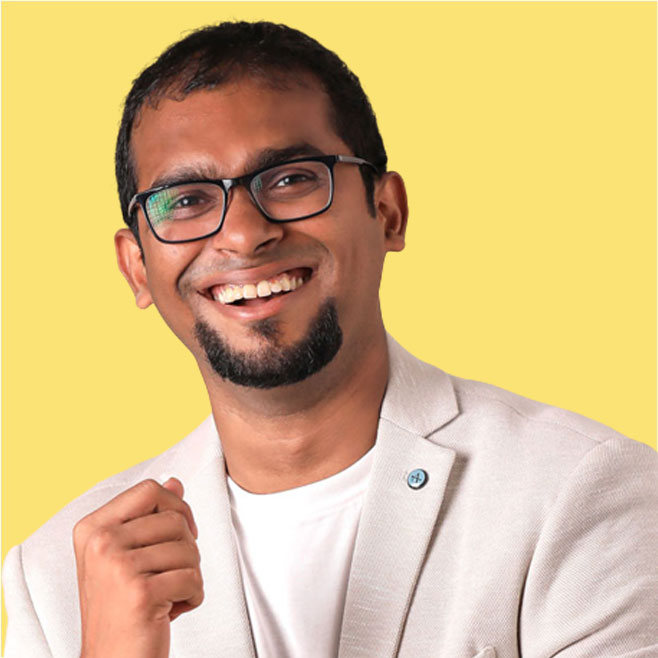 The Founders are new-age parents (one to a 4-year-old and one to an 18-month-old). They understand the core needs of the target market from both the parent's and the child's point of view.
Ashwanth Sureshbabu is the Co-Founder and CEO of A Toddler Thing. He is from Coimbatore and holds key ties in the business community there. Ashwanth completed his Master's in Business Management from Pace University, New York. He went onto work with GroupM before coming back to India.
His strengths lie in data analytics, digital marketing and Ecommerce. Ashwanth brings in end-to-end solutions at every step of the business and is always looking for new ways to improve, automate and scale.
Education:
B.E – Mechanical Engineering, Anna University, India (2013)
MBA – Marketing , Pace University, USA (2016)
Past Work Experience:
A driven professional with 5+ years' work experience in Ecommerce, Data Strategy, Brand Development and Digital Marketing in managerial roles.
Data Scientist – Sawyer Studios , New York (Nov 2015 – May 2016)
– Responsible for end to end development of entire analytics department including designand automation of processes, creating standardised dashboards that initiate data-driven campaign optimizations
Data Strategist – MediaCom, USA (June 2016 – Dec 2016)
– Designed and strategized entire paid social campaigns for MNCs with campaign budgets over $10M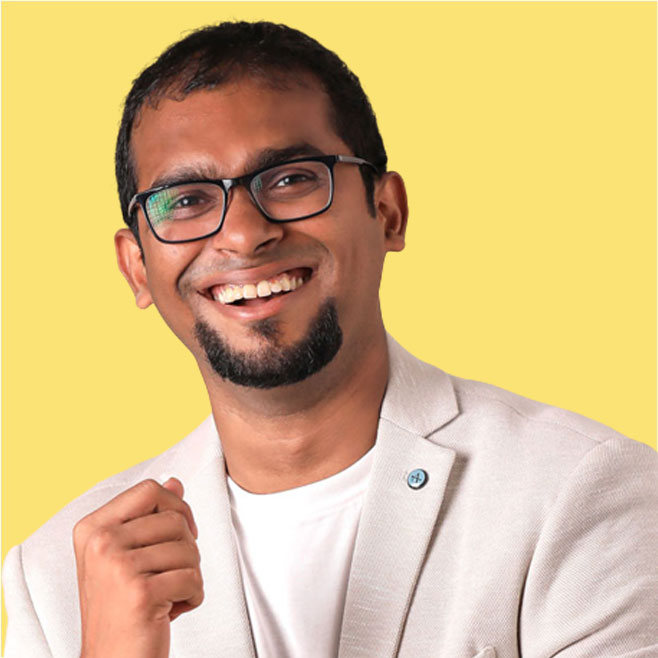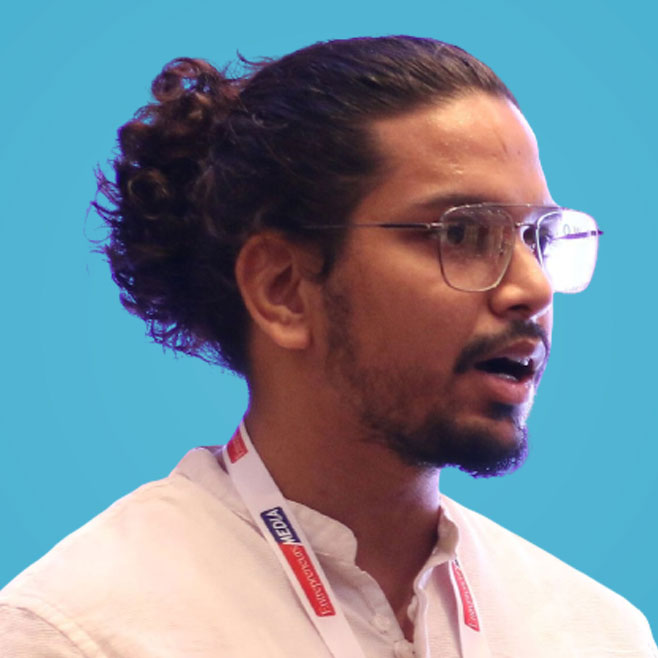 Serial Entrepreneur and a Marketing Geek with 7+ years of Experience in US and Indian E-commerce and Performance Marketing, Lead Generation, Customer Acquisition, and Branding. Multiple 7-figure brand marketer.
Specialty: 360-degree Ecommerce marketing, CPA Affiliate Marketing, Loyalty Program, Customer Acquisition, Brand Awareness.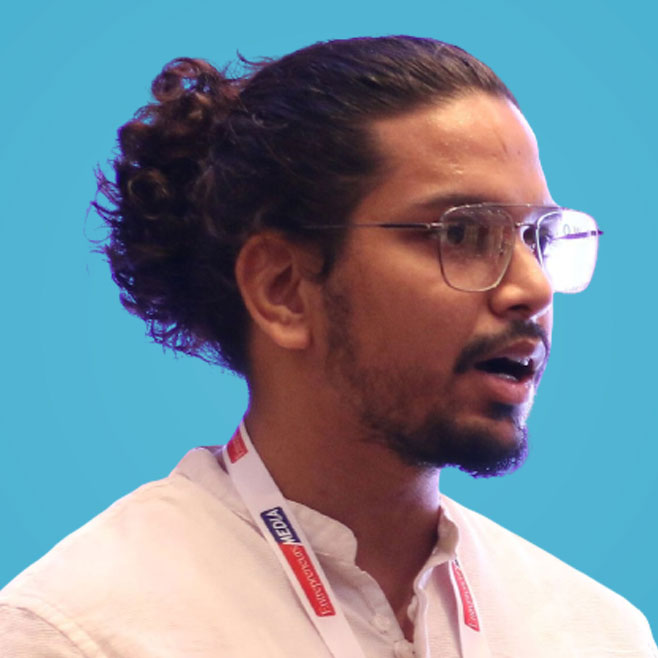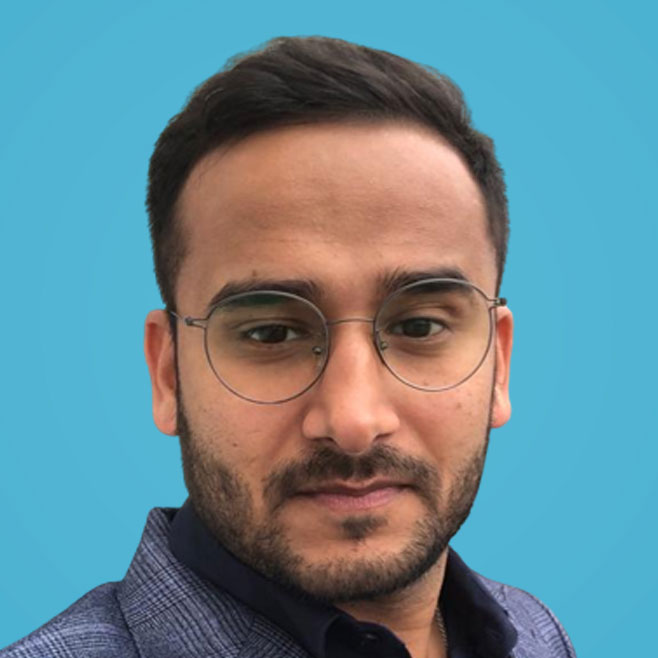 Bharat Ranka's Profile: Having worked in advertising since 2011, Bharat has a firm belief & innate desire to transform businesses into brands through the power of marketing, branding & advertising. With ideas & vision to scale Ethik, Bharat came on board in 2018 as Co-Founder & Marketing Head.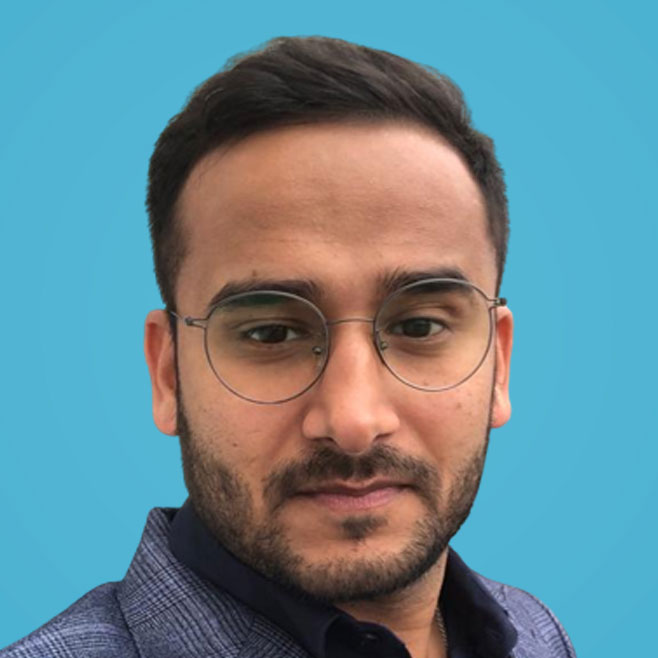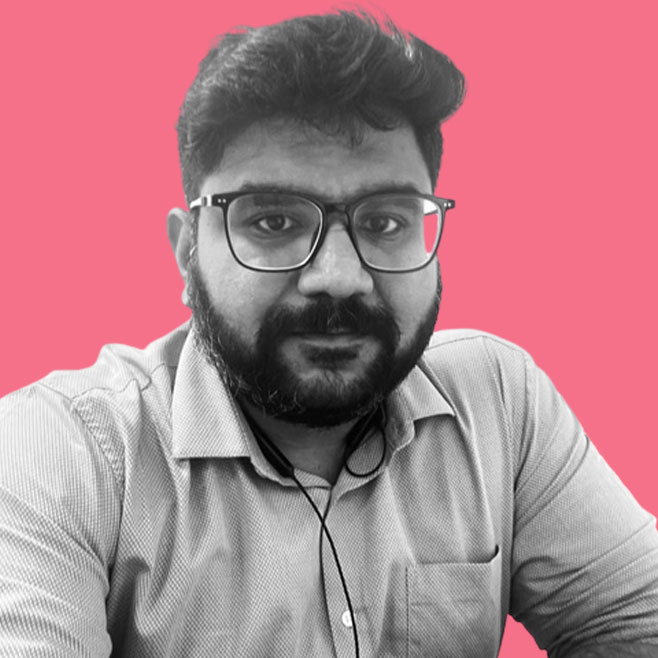 Currently Head of Product with Urbanladder, been with Ecommerce for more than 9 years now, worked with brands like Jockey, Mast Global(Victoria secrets). Cofounded a kitchenware commerce platform oyekitchen.com. Has been a consultant, product manager, cofounder in my journey for multiple brands working at varied levels worked on various products.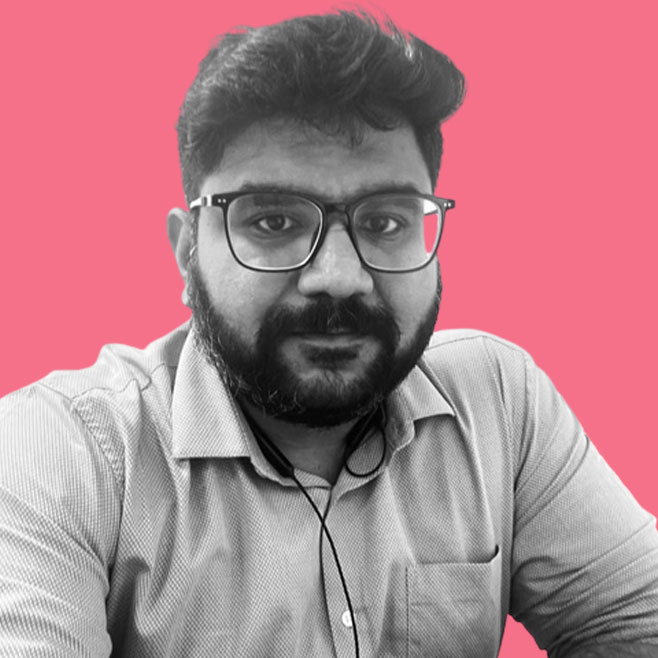 Chand, Business Development, Commerce Solutions
Chand leads Commerce Solutions Business for WhatsApp in India. She brings rich in-depth expertise on Digital Strategy/Transformation and E-commerce Acceleration. An experienced professional with 7+ years of experience in Business Development & Growth, Product development & Strategic partnerships.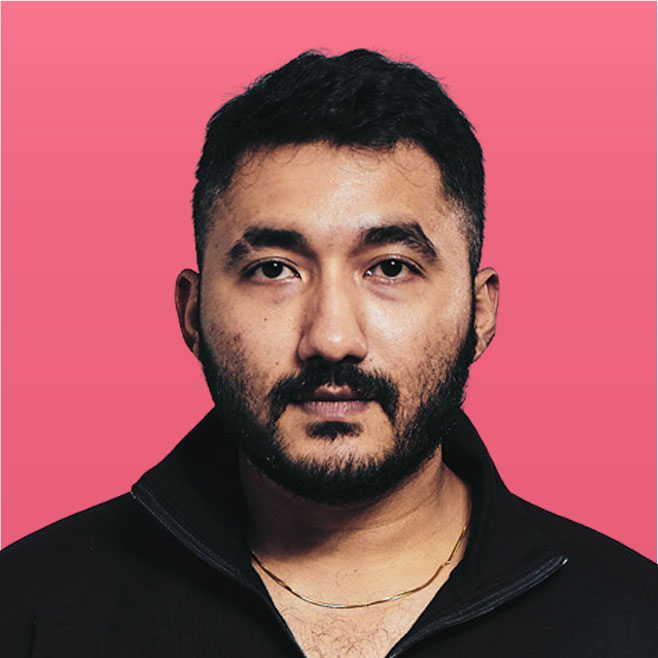 Being curious and enthusiastic always plans to experiment and try out new things. He has always directed snitch to become a Man's Complete Wardrobe. His experience of over 8 years in marketing and advertising has helped snitch to outperform many other brands in such a short span of time.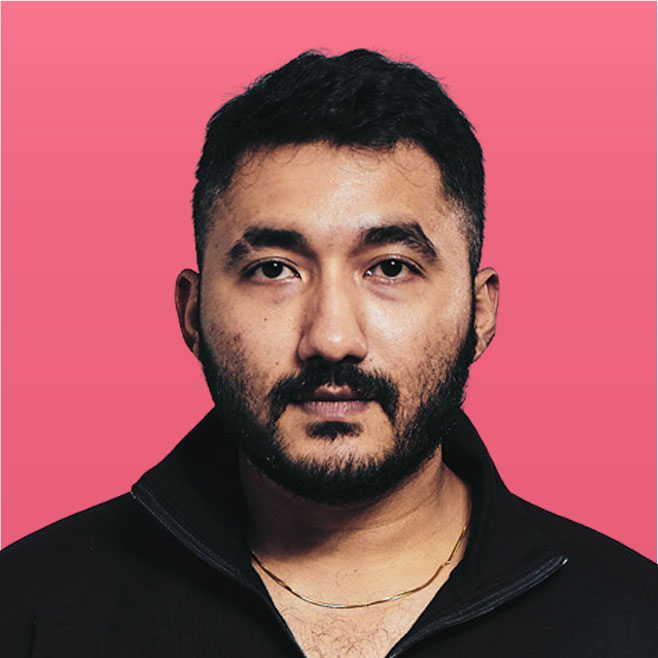 Deepak Garg is currently Co-Founder and CEO of Warpfy, with the vision to build the Shein of Home & Kitchen. Warpfy is on a mission to scale "Made in India" brands for the world while elevating Indian cross border B2C exports. Deepak previously founded Wayfair Asia, establishing Wayfair's beachhead in Asia, building and scaling Wayfair's digital logistics business as well as Wayfair's International Sellers program. Prior to that he was a leader in Digital McKinsey Chicago, been a founder, venture investor and manufacturing operator, and has 15+ years of launching, operating and scaling businesses in Asia and the US. Deepak has an MBA from University of Chicago Booth School of Business, and holds a Bachelors in Technology from Indian Institute of Technology, Kanpur.
Campus Sutra started in 2015, is the biggest bootstrapped D2C fashion brand in the country. Campus Sutra spreads across >500 offline stores and >300 cities across India. Present in 22 countries across the world.
Dhiraj also made it to BusinessWorld 40 under 40 disruptors, 2021
Dhivakaran Thamilchelvan is the Head of Business for South India at Freshworks with 12+ years of experience in handling Enterprise Sales and Customer Success functions, specializing in Customer & Employee Experience, Digital Payments, Recruitment, Employee Benefits, Distribution and Analytics areas; for SaaS, IT, Payments and Telecom companies.
Divyashree is the Head of Industry for the Platforms vertical at Google, India. With a career spanning over 15 years, she has held leadership roles in program management, strategy and sales across startups and technology consulting.
A Googler for over 8 years, Divya is a digital marketing & strategy expert having spearheaded the digitization & growth of ecommerce, media & entertainment in the country. From reaching and building a brand for 10M+ users to 200M+ users to improving the internet footprint for Indian languages, she has had a ringside view to the growth of Indian ecommerce. She is passionate about Diversity & Inclusion and facilitates programs for underrepresented groups to sponsor and empower their achievements.