Abhay Rangan is the founder of One Good, one of India's leading plant-based food companies. Abhay made Forbes 30 under 30 Asia in 2019 and Forbes 30 under 30 India in 2020. Prior to One Good, Abhay founded SARV, a non-profit that did animal rights awareness campaigns.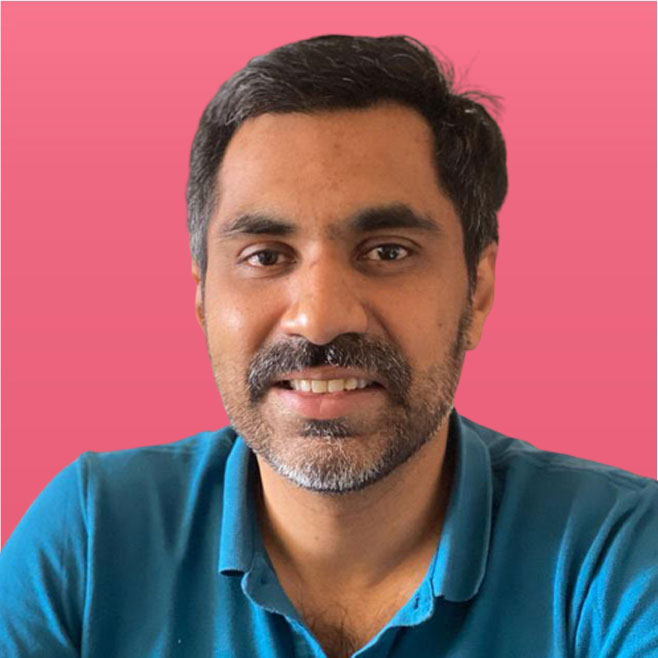 As a qualified MBA in Marketing and Operations from XLRI, Jamshedpur, Abhinav began his professional career at Wipro Consumer Care as a Management Trainee, quickly progressing to an ASM role, where he was awarded the best branch award and quickly promoted to handle UP & Nepal, one of the largest territories for the company.
His next stint was at Philips Consumer Lifestyle, where he built the Trade Marketing function ground up, gaining early knowledge of Modern Retail in India.
He then moved to a product and business management role at Stanley Black & Decker Inc, where he was instrumental in launching the DIY & Home cleaning category in India, successfully growing the business 80X during his 5 year stint and receiving recognition in the Asian region.
Abhinav's coffee journey started when he joined Indulge Beverages, a coffee capsule start-up, as head of Product & Operations. He was instrumental in setting up service, supply chain functions, while also launching the coffee equipment under the brand name "Bonhomia".
In late 2017, Abhinav joined Kaapi Machines, India's premier Coffee Equipment company, as its CEO, with an objective to equip hotels, cafes and corporates with the best-in-class coffee brewing technology in India.
Over the last few years, there has been a growing interest in the home brewing segment and evolving coffee culture in India. With Something's Brewing, Abhinav and his team launched the first of its kind e-commerce platform in the country dedicated wholly & solely to coffee. The vision of Somethings Brewing is to educate customers about coffee and provide access to the best coffee, brewing equipment as well as create a vibrant home coffee brewing community where ideas and recipes can be discussed, and knowledge shared.
For Abhinav, 'Dreaming Big' means create the biggest platform for All Things Coffee in India. A digital and physical space where coffee lovers find all that they are looking for and new consumers discover their love for coffee and home brewing!
Abhinav stays with his wife and daughter in Bangalore, the home of coffee in India. In his very hard-earned free time, he enjoys reading, listening to podcasts, eating out and traveling.
LinkedIn – https://www.linkedin.com/in/abhinavmathurxl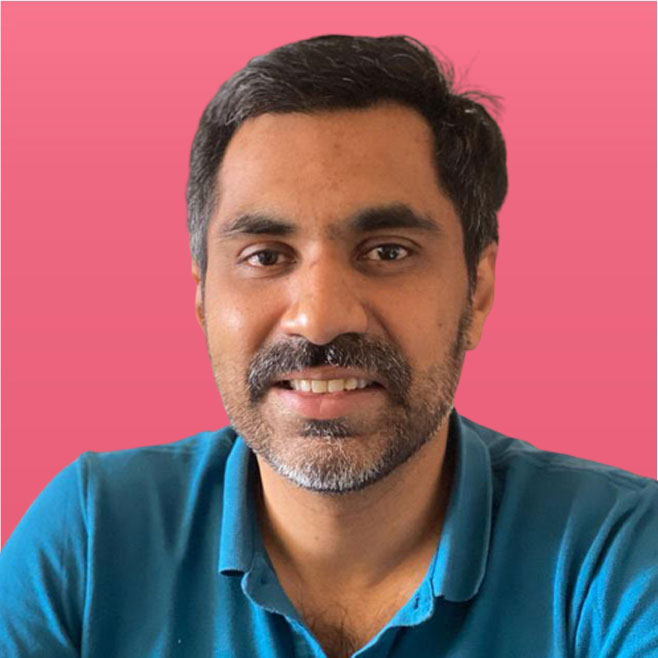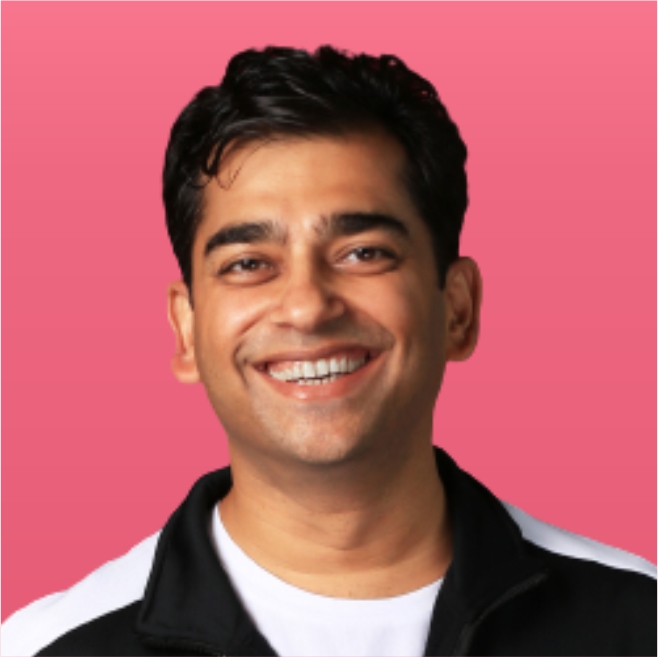 Abhishek Ganguly is a passionate consumer-focussed business leader with an ambitious bent for strategy, action, speed, and team-building. As a key member of the global leadership team at PUMA, Abhishek has been instrumental in establishing PUMA as the No.1 Sports Brand in India and has a proven track record of driving the successful business in the Sports & Lifestyle ecosystem of 19 growth markets such as India, Singapore, Indonesia, Malaysia, Thailand, Vietnam and Philippines.
As a member of the founding team of PUMA in India in 2006, he built the Sales, Marketing, Retail, Product, Sourcing, and Operations functions of the company. Realizing that there was a significant technology led opportunity in the sports and lifestyle retail in the region, he led digital transformation breakthroughs ahead of the times enabling the brand to cement its market leadership position in India. Keeping the brand relevant, relatable and connected has been key to the success of the PUMA brand.
An active Angel Investor, Abhishek funds and mentors promising start-ups. He is part of the Indian Angel Network and an LP in Stellaris Venture Partners. An alumnus of the Indian Institute of Management (IIM) Lucknow, Abhishek was recognized by The Economic Times on it's 40 under Forty list of India Inc.'s top business leaders in 2018.
In his leisure time, Abhishek loves following and playing Sports. He believes in holistic approach to fitness and wellness.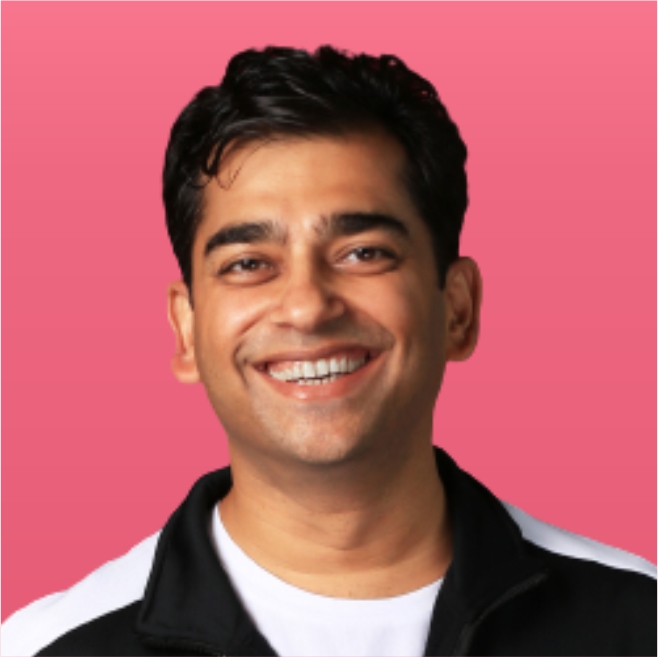 Passionate and enthusiastic fashion retailer with over 20 years experience in retail growth in India across department stores, exclusive brand stores, online format and trade channels.
Specialties: Product Strategies, Planning, Buying, Merchandise, Pricing and Promotion, Data Analytics, Retail Store & Supply Chain Management. Process re-engineering and consulting
Aishwarya Subramanian is an experienced high-impact story teller and brand marketer. She is a thought partner, with experience working with stakeholders across the world and developing global corporate brand reputation programs & strategy. She is the co-founder of Listocity – an online classifieds marketplace with over 60 categories.
In her previous role with The Hershey Company, she served as the Lead for Consumer Insights where she was responsible for driving insights, analyzing complex consumer behavior data and identifying patterns & market trends. Her role spanned global innovation, go-to-market activities, product and concept development, retail store operations, brand strategy —impacting every aspect of Hershey brands for its various stakeholders.
Prior to this, Subramanian was heading Corporate Social Responsibility for Hershey's international operations. She led the global sustainability efforts in West Africa, Latin America and Asia by creating and implementing programs in each region which include some award winning programs like CocoaLink.
Subramanian has experience in User Research and has worked with Bank of New York Mellon in improving their digital products' usability especially in the trading department.
Subramanian has a master's degree in business administration from Delaware State University and a bachelor's degree in information technology from Anna University.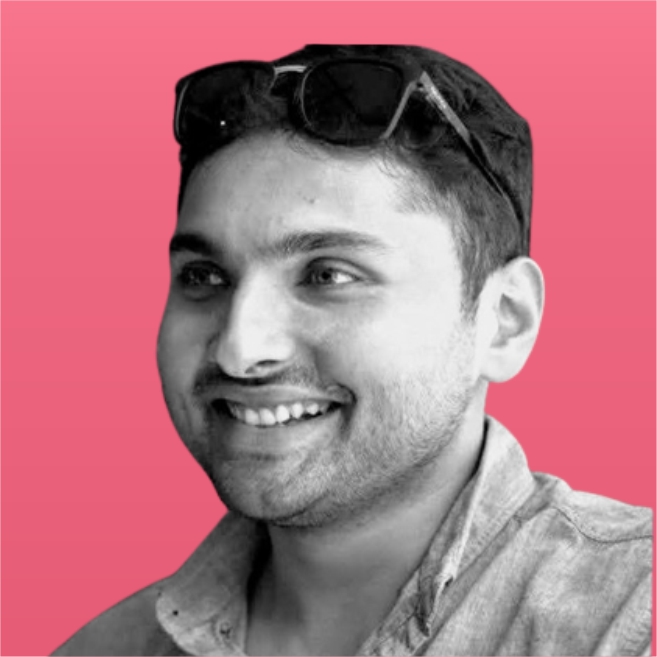 Akash Valia is the Managing Director of Docon (Pharmeasy), India's leading Tech-first Healthcare company. In his role, Akash Valia is responsible for managing all operations across Docon SaaS platform and PharmeasyOne services. Akash is also part of the top management of the parent company API Holdings and drives programs across other businesses of Pharmeasy and Thyrocare as well. 
Akash is a key advisor to Secret Alchmeist, a leading D2C startup in Aromatherapy & Wellness space, guiding the startup from the initial stages to building it into a structured business valued at more than 5crs. 
Previously, Akash was the Head of Ecommerce for Wuerth India, a German MNC's India arm, which was leading supplier in the automobile aftermarket & construction space. Akash scaled the ecommerce business through a zero to 100 journey across Wuerth's own platform and other marketplaces. 
Akash did his MBA from Mannheim Business School, germany post which he worked at Addidas in the marketing procurement department. Prior to his, he was working at Larsen & Toubro in B2B marketing post his B.E Production Engineering from Mumbai University.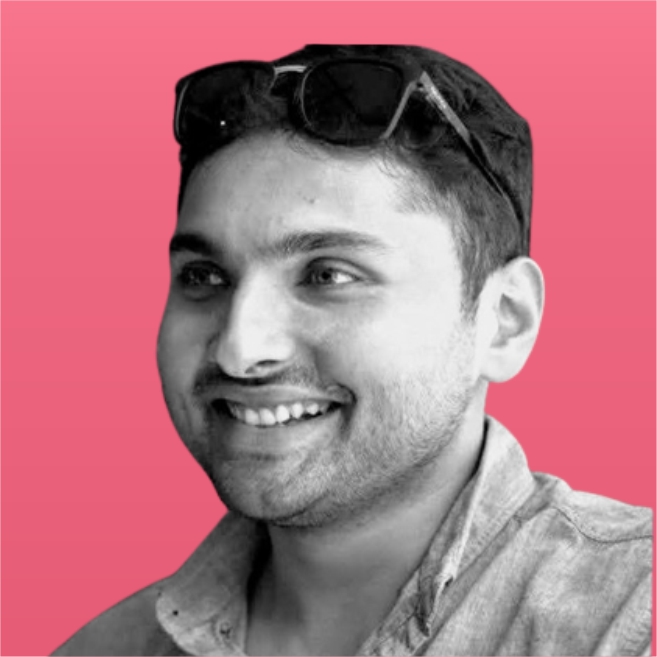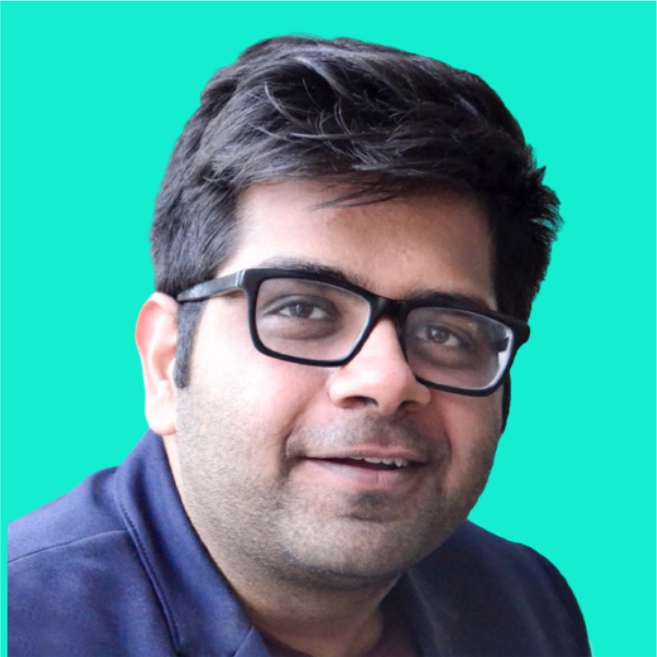 From a programmer to Milkman – selling milk to all the top places in the country within a year – Taj Hotels, Four Seasons, Meta Office, Netflix, etc
Saving the planet one OatMlk bottle at a time.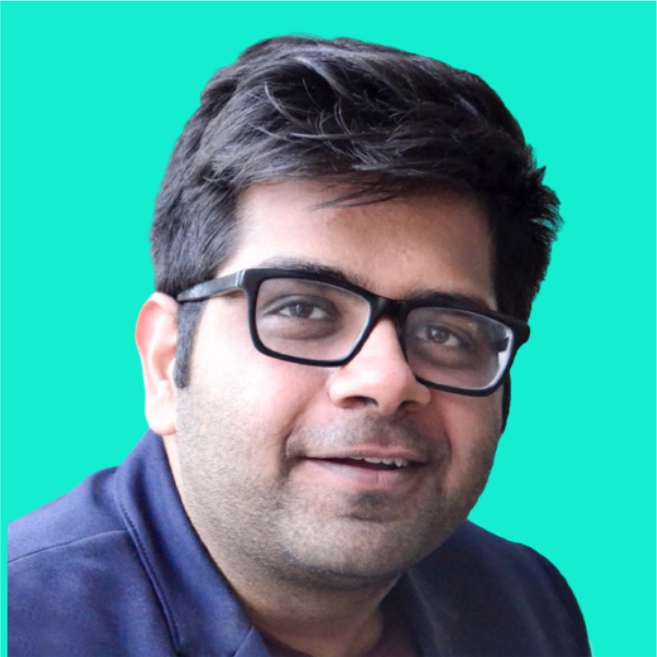 A seasoned business leader and marketing expert, Alamjit Singh Sekhon is the Commercial Director at Bel India. Bel is a 150-year-old company in the dairy and healthy snacking category with iconic brands like The Laughing Cow, Kiri, Babybel, Boursin, Nurishh, Pom'Potes and GoGo squeeZ. Alamjit was the first employee appointed in Bel India and has been responsible for setting up the company and leading the business in the region. He is also on the Board of Directors for Bel India.
Alamjit has close to 2 decades of experience with prominent global F&B conglomerates. He successfully held several leadership roles at Nestle, the world's largest food company. He handled the Maggi Noodles portfolio across India and the South Asia Region. He worked on some of Nestle's most iconic, award-winning campaigns such as the 'Me and Meri Maggi', that made the brand a household name across India. He also excelled internationally at Nestle, in a global role at their headquarters in Switzerland, working on the upcoming food trends and innovation.
Alamjit also worked with another Fortune 500 company Kellogg's, where he helmed the launch of Pringles in India and led several successful marketing campaigns for the company.
In his current role as Commercial Director with Bel India, he is building the business like an entrepreneur. He successfully led the Indian launch of The Laughing Cow, a 100-year-old iconic brand. The brand is getting loved and well recognized by consumers in a short span of time. The brand has enjoyed tremendous recognition, winning 10 different awards in 2022, including the prestigious French Group of The Year award from the French Ministry of Commerce.
An adventure sports enthusiast, Alamjit has had the privilege of hoisting the Indian Tricolor in the Arctic region with the National Geographic Channel, by winning an adventure reality series – Mission Arctic. He also co-founded Cheshtha, an NGO that works to uplift the underprivileged.
Alamjit has a bachelor's degree in Civil Engineering from Thapar institute, Patiala and an MBA from IIM Lucknow. He teaches marketing courses at business schools and serves as the Chairman of the Consumer Goods Committee of the Indo French Chamber of Commerce.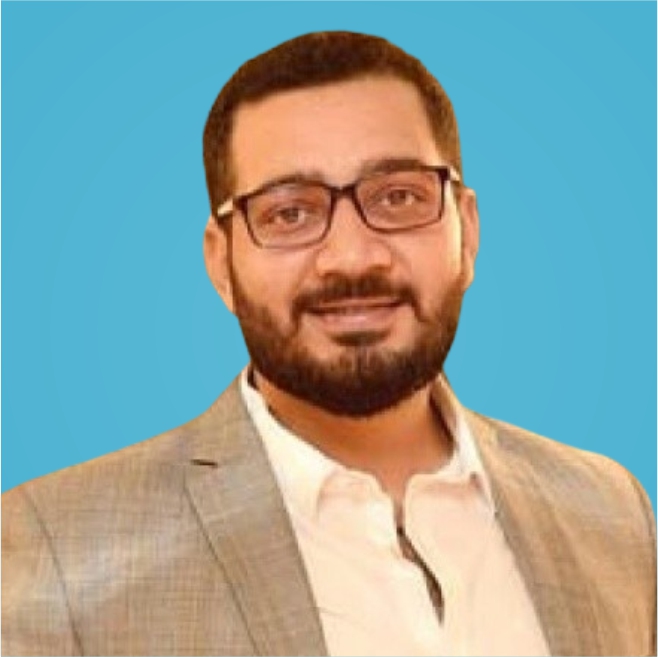 In a career driven by passion across Piramal's, Google, Future Group & Tata's, Alok has driven growth strategies to help purpose driven brands bring big ideas to life. He believes in marrying the practice of digital strategy with marketing creative & has acquired an in-depth understanding of the Indian, global & the "glocal" consumer.
He inspires, motivates & educates businesses on how to leverage brand narrative, digital & martech to stand out from the noise & reach the millennial gen Z consumer.
At Piramal's, he was heading the digital, integrated media marketing & PR function for the consumer products division.
At Google, Alok led the CPG & FBR business for North America with a business book of $120Mn. He collaborated with global business leaders to develop unique digital marketing programs & utilised global media, research and creative best practices to effectively adapt them for partnering businesses. He was responsible for campaign management, creative excellence, media strategies across search, display, YouTube, partnerships network & driving digital effectiveness measurement.
In his role at Future Group, he lead the digital efforts at a group level across formats, categories & brands. From fashion to food, brand innovations to corporate personality, he focussed on creation of "Phygital" business models & demand generation by synergising online and offline ecosystems (O2O) He led contribution of INR 450Cr & under his leadership the revenue contribution through digital grew to 17%.
As part of TATA's vision to be the largest home provider in India, the 1st step was to use the fastest growing digital ecosystem to sell homes online. Bringing about a revolution in the industry, he led the digital efforts to build the ecosystem to sell homes online & was a part of the core team that created first of its kind "Online selling of homes" through Google, Facebook & Snapdeal. By selling 1000+ homes online & sales volume up by almost 100%, this was a paradigm shift in the real estate industry.
Specialties:
Brand & advertising strategy, digital marketing, storytelling, demand generation & performance, communications & PR, media & reputation, SEO, SEM, PPC, content marketing, UI, UX mobile marketing, social media.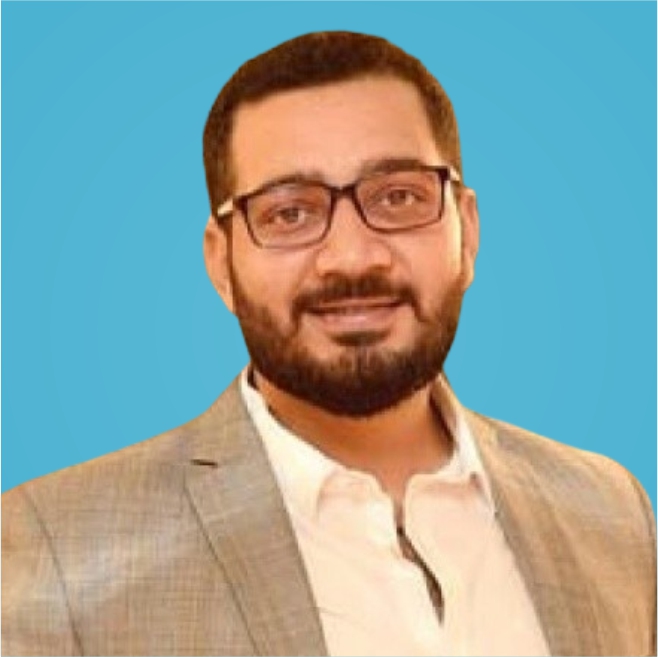 ---
---
Puspen has over 20 years of experience in Fashion, Retail and Digital commerce. In the past he has worked in organizations like Tata International,Future Group, Titan, Myntra and Curefit. He has helped Myntra to build the category supply organization from scratch, brought some of the iconic global brands to India and been an instrumental part in scaling the business through industry defining partnerships. At Curefit he co-founded the brand Cultsport and scaled it to emerging activewear brands in the Industry.
Puspen is currently serving as the CEO -Retail/Digital transformation of the popular homegrown activewear brand Technosport.
Deepak Garg is currently Co-Founder and CEO of Warpfy, with the vision to build the Shein of Home & Kitchen. Warpfy is on a mission to scale "Made in India" brands for the world while elevating Indian cross border B2C exports. Deepak previously founded Wayfair Asia, establishing Wayfair's beachhead in Asia, building and scaling Wayfair's digital logistics business as well as Wayfair's International Sellers program. Prior to that he was a leader in Digital McKinsey Chicago, been a founder, venture investor and manufacturing operator, and has 15+ years of launching, operating and scaling businesses in Asia and the US. Deepak has an MBA from University of Chicago Booth School of Business, and holds a Bachelors in Technology from Indian Institute of Technology, Kanpur.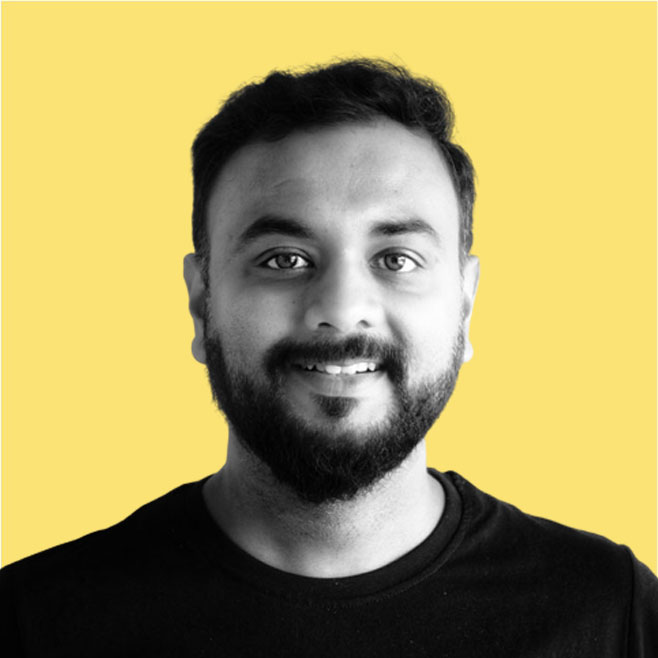 Marketing evangelist with a focused, result and process oriented approach in cross-functional areas of Marketing.
An experienced Brand Custodian and leader with over 18 years of learnings at Business & Corporate levels in 360° Brand Marketing, Brand Strategy, Content Creation, Digital Marketing, Social Commerce, Trade/Channel Marketing, CRM, Product Management, Alliances & Promotions.
Since joining Universal Sportsbiz as a part of its Founding Team, Nishant Poddar has helped grow the company from a lone brand Collectabillia to a strong House of Fashion Brand with the launch of Wrogn, Wrogn Active, Imara & Single. As Chief Marketing Officer, he is responsible for driving Brand strategies, Marketing, Visual Merchandising, Displays, Establishing Retail Identity & importantly the showcase of the brands at USPL, along with driving business across the Sales Network.
A Marketer with an analytical bent of mind, following a simple process of decision making i.e. Emotions of Brain and the Analysis of Heart.
Coz' numbers don't lie.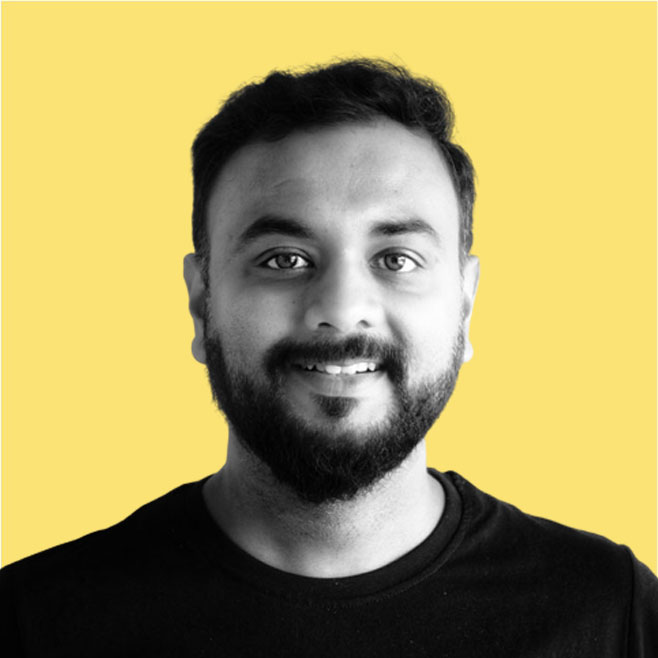 Undersigned has been working for over 11 years in various capacities and divisions like Treasury, Human Resources, Policymaking and Standardization. I started my career after finishing my Master's in Business administration and am currently pursuing my Ph.D. from IIFT.
Currently, I am working as Deputy Director in the Bureau of Indian Standards and   involved with Human Resource Development Department and am member secretary of technical committees responsible for standards formulation on Business Services and E-Commerce and Retail and E-Payments for services.
An industry veteran having held leadership positions at many successful start-ups. His specialisation is setting up new businesses and building the foundations in terms of people and processes so they can be hyper-scaled. He was the founding management team at Shoppers Stop, Inox, BBC Worldwide, and Central Department stores and has led the commercial and operational success of these companies over 27 years
Techpreneur with a passion for enabling Technology for D2C businesses. Developed solutions to enable small and medium businesses to sell digital products in Emerged & Emerging markets. Principal Architect of GHCC – a composable commerce eCommerce solution. Now making this best-in-class Technology affordable to all D2C businesses in India.
NIT Allahabad, graduate with over 6 years of startup exposure. Experienced in the space of social media marketing and enterprise SaaS. Has been an early employee of a now $2B company. Leads business at Morph.ai. An avid reader and a hobbyist writer.
Mayur is the co-founder and CEO at Hypernova Interactive. Hypernova is one of India's leading venture funded gaming startups that is building India's first open world 3D gangster game in Hindi – Mayanagari.
Prior to this, Mayur was Lead Game Designer at Zynga leading design on some of their flagship franchises like FarmVille and CastleVille.
---
ICS Themes
SETTING THE AGENDA OF INTERNET BUSINESS IN INDIA
ICS Themes
SETTING THE AGENDA OF INTERNET BUSINESS IN INDIA
---
ICS 2022 PARTNERS
---
Supported by
Customer Experience Partner
Gold Partner
Communication Partner
GOLD PARTNER
GOLD PARTNER
SILVER PARTNER

SILVER PARTNER

Silver Partner

SESSION PARTNER

Lanyard Partner
Technology Partner
Event Partner
EVENT PARTNER
Event Partner

Event Partner
Event Partner
EXHIBIT PARTNER
EXHIBIT PARTNER

Exhibit Partner

EXHIBIT PARTNER

EXHIBIT PARTNER
EXHIBIT PARTNER
Participant
PARTICIPANT

Participant